Access our NEW education program to enhance the mental health and resilience of the next generation.
We've expanded our professional development program to meet the increasing needs of Australian Primary schools with a more integrated, impactful program for students and their communities. We've also added a range of new features you've been asking for, including:
Enriched impact evaluation
Specialist modules for ADHD and Trauma Informed training
Parent and Teacher Workshops
Opportunity for Whole School or Individual Teacher development
---
A solution for every Primary school
Our mindfulness-based social and emotional learning program equips children with the skills they need to thrive in life, by building healthy minds and engaged classrooms. There are three key program packages to select from.
Starter Program
For individual educators beginning their mindfulness education, includes 12 months free access to Smiling Mind's digital Learning Hub for full flexibility to guide yourself through the resources provided. Includes access to Smiling Mind Mindfulness Foundations course.
Whole School Program
This package is designed to become a key component in a school's approach to mental health and wellbeing. As the training is in-depth, it is implemented over four consecutive terms to incrementally build capability across the school. Includes Smiling Mind Mindful Champion course.
Advanced Whole School Program
Whole School Program PLUS a range of additional resources and development for schools already implementing mindfulness-based social and emotional learning who are ready to take the next step. Opportunities include trauma informed courses and special-needs based training such as ADHD.
Complete the form to access an information pack for each course detailing the inclusions, pricing, and to evaluate suitability.
---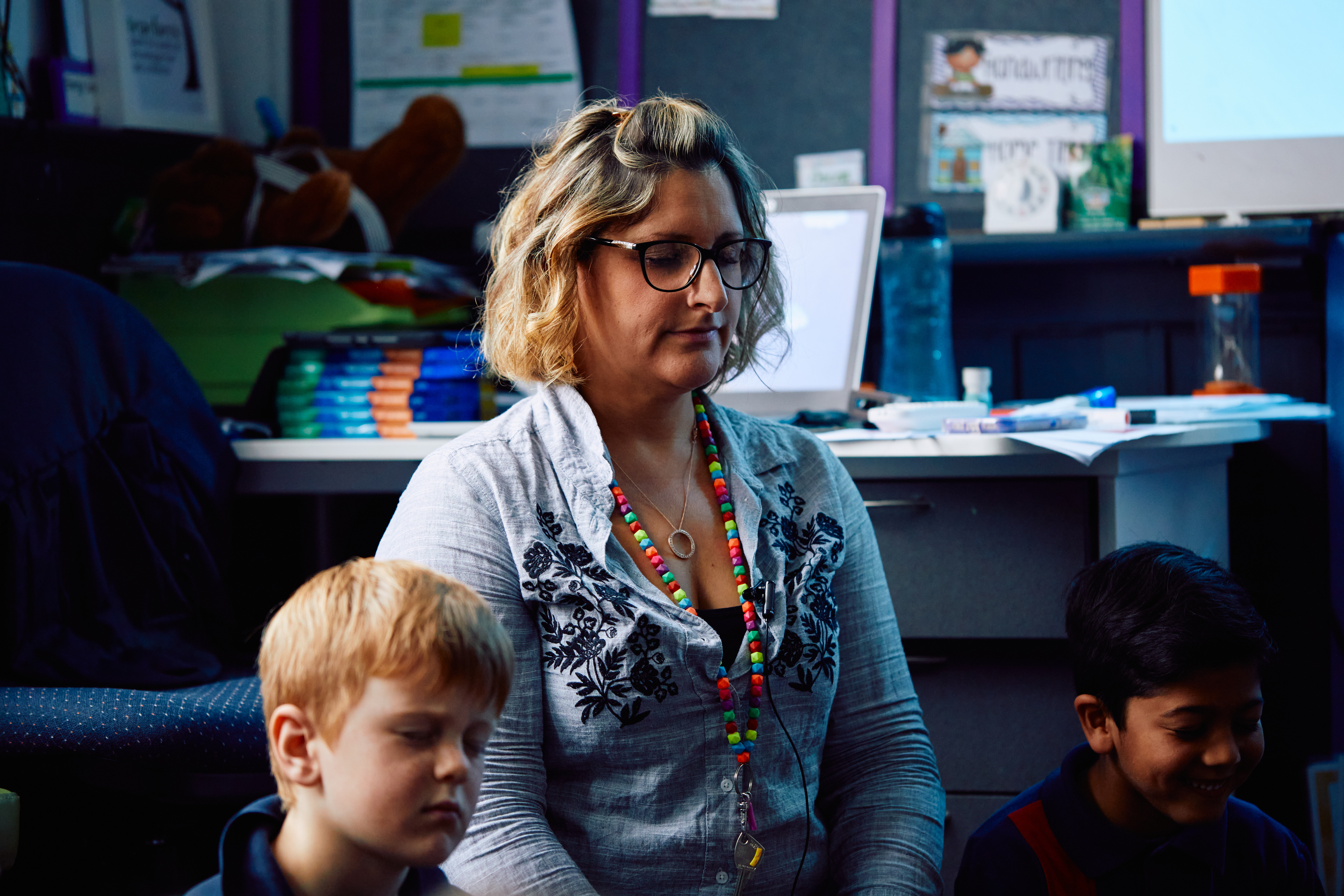 ---
"The program has been embedded in all of our home learning online programs and the students are raving about it. They look forward to their Mindfulness everyday and some have even said they use it outside of school hours now. We have staff who are using Smiling Mind with their families and have told me their children are sleeping better and their family is overall coping better. I needed to reach out because I know how much work goes into a program this great and I wanted everyone who has been apart of it to know it is appreciated."
- 2021 NSW Whole School Program Participant